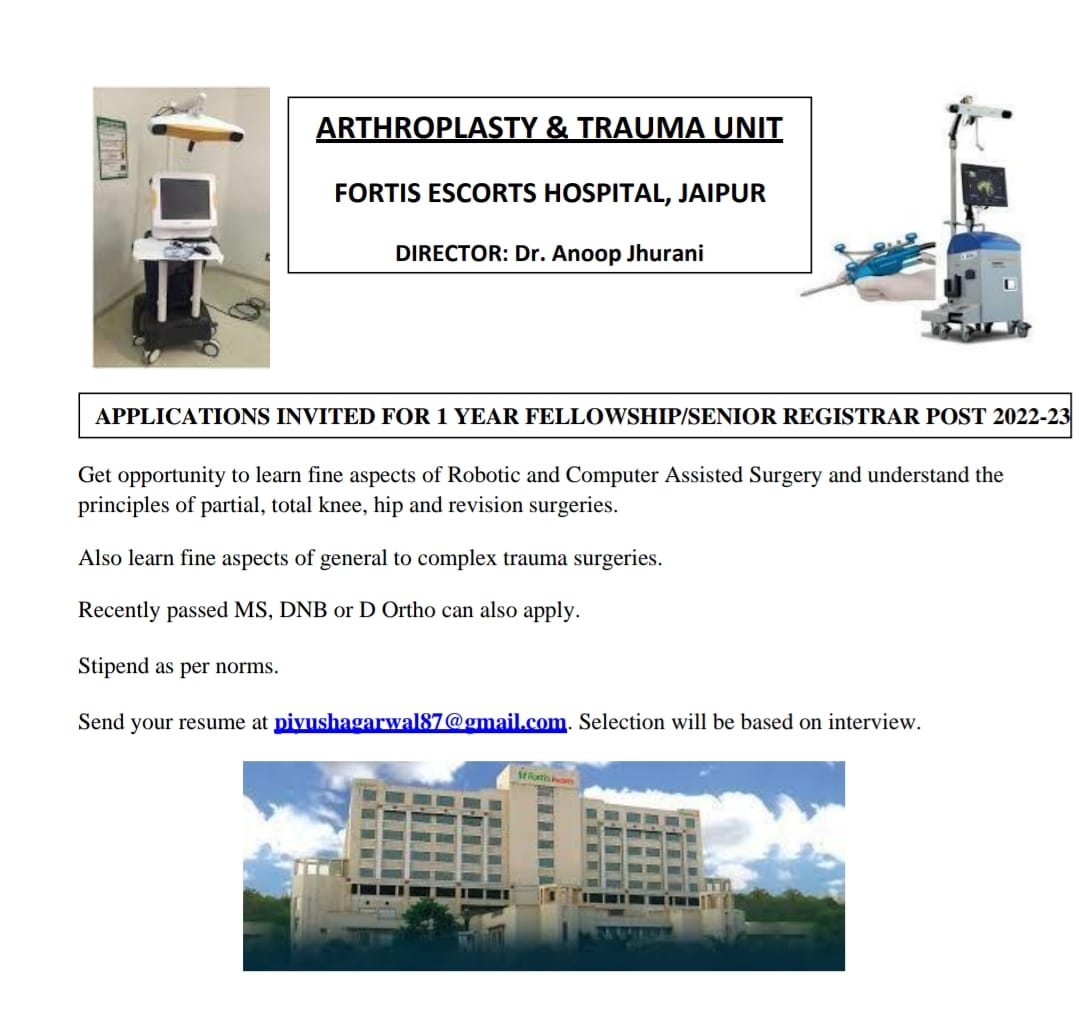 Opportunity to learn fine aspects of Robotic and Computer Assisted Surgery and understand the
principles of partial, total knee, hip and revision surgeries. Arthroplasty and Trauma Fellowship Jaipur
Also learn fine aspects of general to complex trauma surgeries.
Recently passed MS, DNB or D Ortho can also apply.
Stipend as per norms.
Send your resume at nivushagarwal87@gmail.com. Selection will be based on interview.
https://www.facebook.com/OrthoDNB
Telegram Updates Discussion Group – https://t.me/orthonetflix
Secure the best fellowships in orthopaedics in INDIA through FET exam and foreign fellowships DHA and prepare for DNB MS theory and practical exams, pass easily.
Top the exam using the courses below
1. FET DHA Orthopaedics MIRCL course Total Package
Top the FET exam to get entry to best fellowships in India, using the MIRCL course – has solved recall mcqs, recent mcqs, hy videos, mocks and largest question bank.No need for anything else.
2.FET DHA Solved MCQ Question bank mock exam course
3.High Yield videos course
4.Orthopaedic Master Course – DNB MS theory and practicals Pass theory and Pracs first shot
5.DNB MS Orthopaedics Solved Question Papers Course Pass Theory easily
6.DNB MS Orthopaedics Practical Exam Course OSCE bank Clear practicals easily